About bcs
Managing risk felt stuffy and tedious. We knew there had to be a better way.
Some people are scared of changing with the times. We thrive.
We were founded by two risk management experts who identified a need in the marketplace for a better way to manage vendor and third party risk.
Sounds boring, right?
It is to most people - but not to us. We love risk management and certificate of insurance tracking, and we really, really love technology. So we decided that marrying these together would make COI tracking not only cooler - but way easier to organize and understand.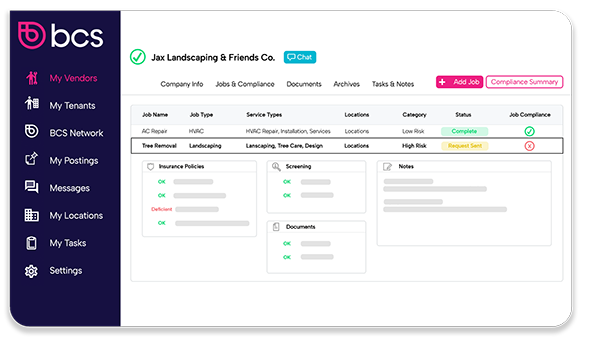 No need for a dictionary. We'll leave the industry jargon where it belongs.
Our Mission
Our entire goal is to make life easier for you so that you can focus on what matters: running your business. Leave the certificate of insurance tracking, compliance rules and regulations and vendor credentialing to us.
We were founded to provide organizations like yours with the protection you need, a process you can trust, and service you can depend on.