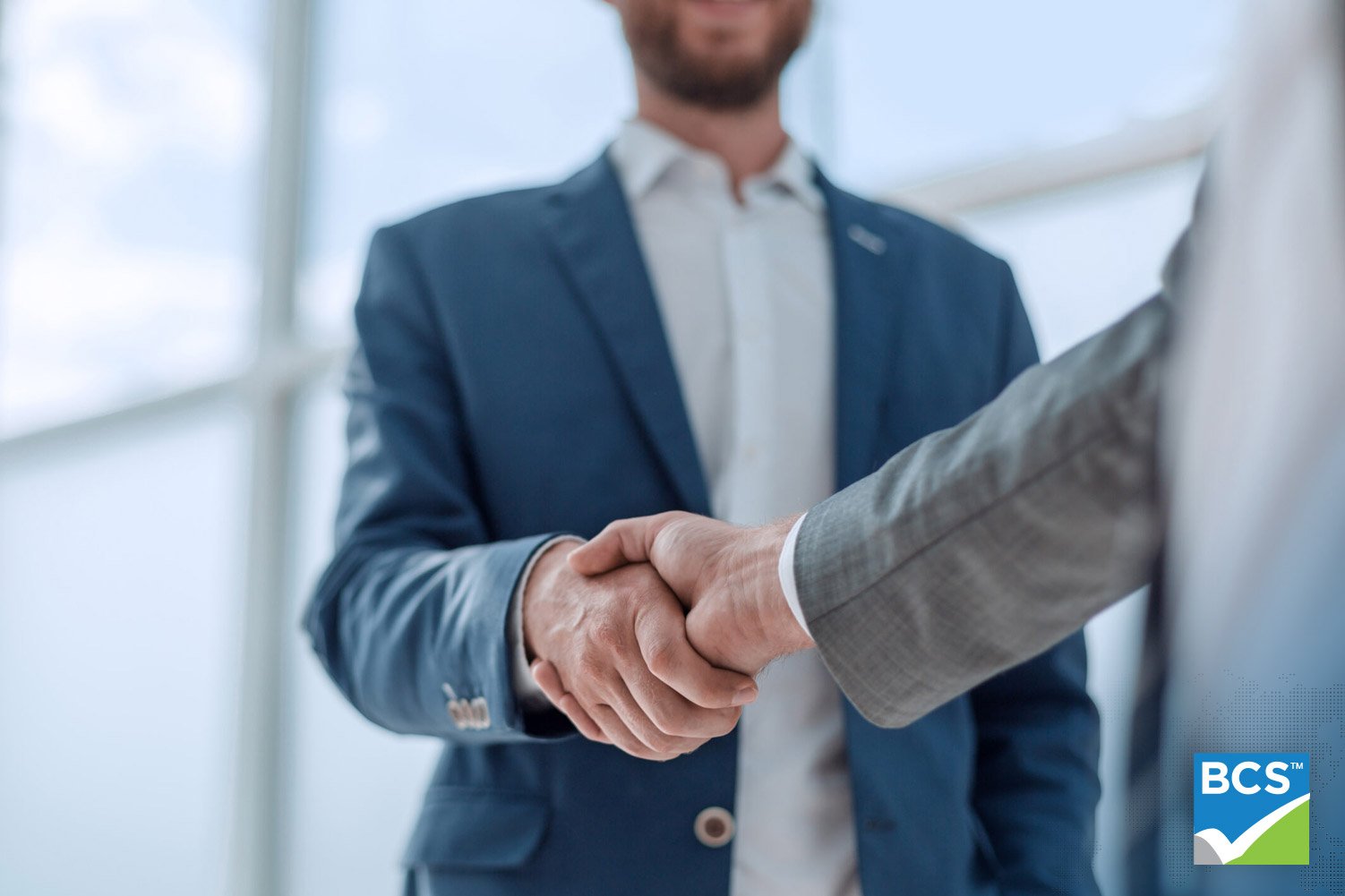 bcs app: Finding Pre-Qualified Vendors With the BCS Network
When it comes to vendor and subcontractor management, finding reliable and trustworthy parties to work with can be tricky. Every time you hire a new vendor, supplier, subcontractor, or tenant, you open yourself and your company up to new risks.
Life would be so much easier if the search for a new vendor could be simplified by filtering out companies that don't already meet some of your requirements. Having a list or database of pre-qualified vendors would save a ton of time and headaches.
What if we told you there are platforms designed to do exactly that? 🤯
We'll tell you everything you should know about finding pre-qualified vendors, including why it's so critical for effective enterprise risk management, and how to do it.
Pillars of Effective Enterprise Risk Management
Risk is an unfortunate but ever-present aspect of business. Since there's no way to eliminate it, the next best option is to manage it. Certificate of insurance (COI) tracking is the foundation of effective enterprise risk management, but there's much more to it than that.
Mitigating the risk from third parties to protect your business has many more steps both before and after COI tracking. Specific contractual language, certifications, licenses, and insurance requirements are the tip of the iceberg. Financial screenings, regulatory checks, and health and safety prequalifications are just a few of the other solutions you may need to conduct for due diligence regarding a new vendor or tenant. While it is important to screen your vendors regardless of how you find them, utilizing pre-qualified vendors can jumpstart the process.
How to Find Pre-Qualified Vendors
In the past, you may have resorted to Google searches, word-of-mouth referrals, or review sites such as Yelp and Angi. Referrals are often the best way to connect with new, reliable vendors, but it's not always possible to find a referral for a specific job, trade, or location. In this instance, a database of pre-qualified vendors that also displays reviews from other clients would come in handy. Luckily, the bcs network within the bcs app enables you to find pre-qualified vendors based on set criteria.
Using the BCS Network to Find Pre-Qualified Vendors
The bcs network makes locating new vendors quick and easy. Through this powerful search feature, you can identify pre-qualified vendors in your area by probing company names or filtering by radius, trade, and/or bcs certification.
Once you spot a vendor you're interested in, just view their profile to learn more about the company's services, specialties, and credentials. Message the vendor through the app to ask questions, or add the vendor to your list to keep their information handy. You can also look at reviews from your industry peers for insight into the vendor's reputation.
The bcs network isn't all the bcs app has to offer, however. This dynamic platform enables you to collect, correct, and protect certificates of insurance for unmatched protection. And the features don't stop there! The bcs app also streamlines vendor onboarding, automates RFPs, keeps you connected with your vendors, and integrates seamlessly with your existing platforms.
Both our self-service and full-service solutions give you access to the bcs app, so this convenient tool can simplify your life, regardless of whether or not you also need the support of an expert team of compliance analysts.
Watch our demo now or contact us to discuss the best enterprise risk management solutions for your business.
Subscribe Now
Learn from the pros about risk-mitigation, document tracking, and more, with expert articles from bcs.