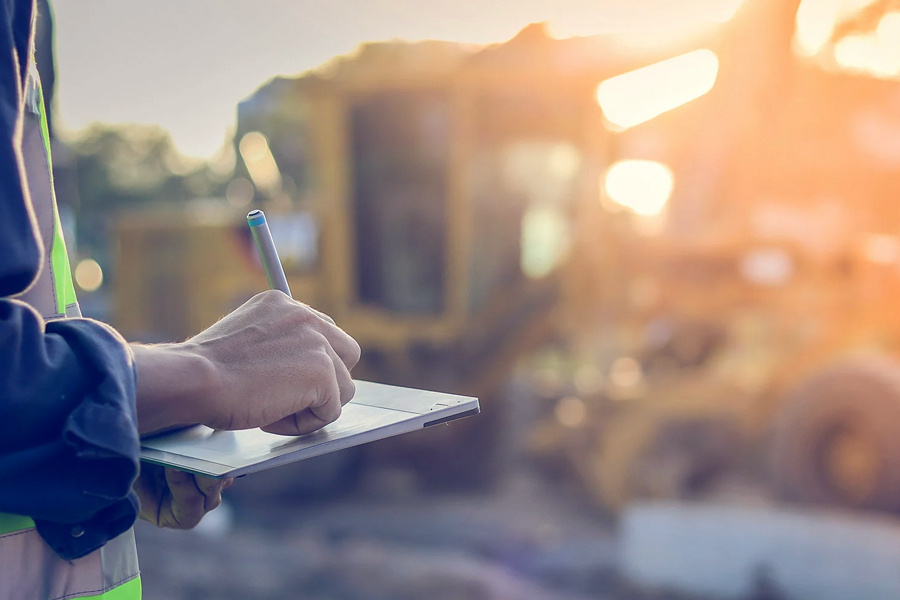 The Importance of Certificate of Insurance Tracking in Construction
Certificate of insurance (COI) tracking is an essential risk management strategy that you should be using, no matter the nature of your business, but it's especially important in the construction industry.
While an essential global industry, construction is high-risk for numerous reasons, including injury rates, missed deadlines, and a high volume of contractors on each job site. Here's why COI tracking is important if you're in construction.
It's a contractor-heavy industry.
Construction requires working with numerous subcontractors due to the specialty-based nature of each skillset.
That means you have a lot of unknown factors and moving pieces throughout the duration of a given project: subcontractors coming in and out, different deliverables, and various levels of coverage, depending on what insurance each contractor has.
Before you let a single subcontractor step foot on a jobsite, you need to make sure they are properly insured. That means when you sign a contract with them, they should also provide an up-to-date COI that outlines liability coverage in case they're involved in an accident or otherwise fail to meet project goals.
This is particularly important as it's fairly common for subcontractors to have substandard insurance. We're often asked, "Why my subcontractors have such substandard insurance? They agreed to provide XYZ insurance coverage in their contract and now they're pushing back."
We at bcs always tell them that the insurance portion of a lease is like the terms & conditions on a website – people often agree to it without reading it.
Just because a subcontractor agreed to provide comprehensive insurance in the contract does not mean that they read and understood what those requirements were. It's all too common for companies to agree to terms and conditions without proper due diligence. Requiring them to provide up-to-date certificates of insurance helps to catch those oversights
If you don't, you could be on the hook for any costly mistakes or accidents they cause.
It's a high-risk industry.
There are different forms of jobsite risks in this industry. According to a 2016 Global Construction Survey conducted by multinational professional services network KPMG, 78 percent of engineering and construction companies believe that project risks are increasing.
Here are just some of the risks inherent within construction—and how COI tracking will help mitigate those risks.
Injury
Injury is one of the most serious risks involved in construction. According to the Occupational Safety and Health Administration (OSHA), the sector accounts for more than 21 percent of private industry worker fatalities. These are largely due to falls, being struck by objects, electrocution, and being caught or crushed by machinery, materials, or structures.
You need proper insurance coverage so you aren't liable for any injuries or deaths that happen on your jobsite, especially if there are OSHA violations discovered. If you don't have proper coverage or a COI tracking system in place to help you manage such events and figure out who is covered by what insurance (whether your policy or one of your contractors' policies), it could cost you your business.
Timeline Failures, Incomplete & Substandard Work
Risk management is key to minimizing these expensive disputes. Tracking COIs will not only protect you and your business, but help you figure out exactly who is responsible for what contract failures without having to bring in pricey compliance experts.
In its 2019 Global Construction Disputes Report, design consultant Arcadis found the average value of construction disputes to be $33 million, with a 17-month resolution period. Some of those conflicts pertain to substandard workmanship, timelines, and incomplete projects, whether due to contract disagreements, shuttered subcontractor businesses, or something else.
"Parties failing to understand and/or comply with contractual obligations has become the number one cause of construction disputes," it states, with contract document errors and omissions, and improper administration of the contract ranking second and third, respectively.
What does this have to do with COI tracking? Tracking your certificates makes it easier for your claims representatives and legal counsel to complete the claims process. Faster insurance payouts, fewer billed hours to legal counsel, fewer fights over who is liable for what = more money in your pocket.
Natural Disasters
According to multinational insurance and professional services firm Aon's 2019 report on the future of risk in construction, natural disasters are a growing problem, and many construction companies aren't prepared for the changing needs of a country facing more and more of these devastating catastrophes.
If you experience jobsite flooding, a fire, or anything similar, COI tracking has two main benefits:
You never have to worry about losing COI documentation to fire or flood when you're tracking them with software.
You can quickly and accurately determine all of your contractors' insurance coverage to determine what is taken care of and what is not, and you can start the claims process faster than if you had to dig through a pile of paperwork.
It's a financially precarious industry.
Cash flow is a huge problem in construction, and liquidity is just one of the risks that COI tracking can mitigate.
According to Constructing Excellence, a U.K.-based think tank: "43% of construction firms prioritize immediate financial goals over organizational resilience." There is a similar crisis brewing in American construction. But what does that mean? Put simply: Not enough construction companies are financially stable enough to weather the ups and downs inherent in the industry, and even one lost bid could be the difference between operating one day and shuttering the next.
If a contractor shuts down mid-project, you need to be able to swiftly and accurately check your coverage to prevent any liens on your business for their incomplete work or inability to pay subcontractors.
COI tracking can help you manage this: know before you begin whether you're protected from liens and what financial compensation you can request if a contractor declares bankruptcy, and guarantee that the owner of the project is an additional insured on the project so their financial problems don't sink you. That will keep your project going.
Why track COIs separately?
Many construction companies track their COIs concurrently with other details, such as project timelines, in a spreadsheet. Because of the risks associated with construction, however, companies in this industry should seriously consider investing in COI tracking software.
Using a separate COI tracking system will ensure:
You maintain risk profiles on all contractors and business partners.
Coverage is up-to-date.
You and your contractors are compliant.
You know exactly what coverage you have in the event of an accident or other insurance-triggering incident.
In other words: Save time and reduce risk. That's a no-brainer in the construction industry.
Subscribe Now
Learn from the pros about risk-mitigation, document tracking, and more, with expert articles from bcs.