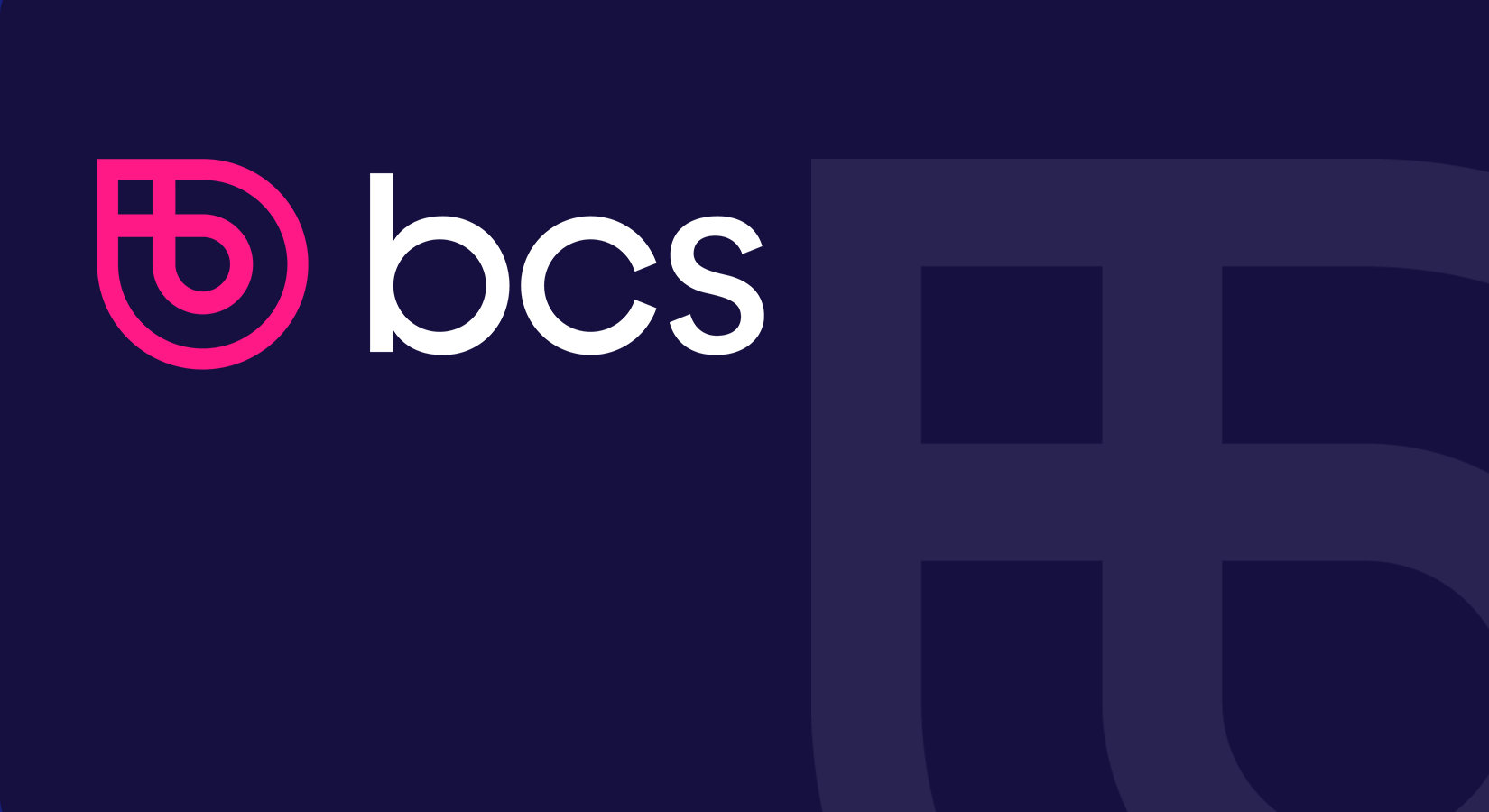 To bcs or not to bcs... That is the question
Keep reading to discover how we are transforming COI tracking with our company rebranding and enhanced solutions OR try for free right now and see for yourself!
The New
bcs

: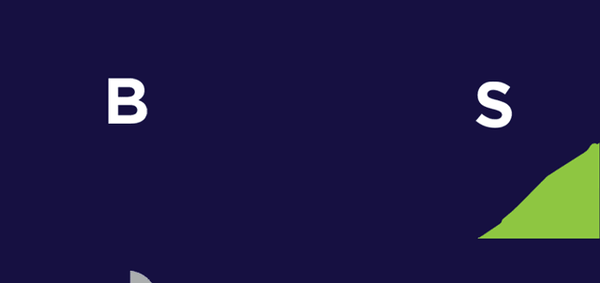 A Fresh Look & Enhanced Solutions
We are very excited to announce our company rebranding and showcase our fresh, new look. Our company has changed so very much in the past few years, so our logo and overall branding needed to evolve and change with it.
"The measure of intelligence is the ability to change."
-Albert Einstein
With this exciting change, we are also bringing enhanced solutions for your COI Tracking needs. Our revamped brand and offerings reflect our commitment to innovation and delivering the best solutions in the market.
The new bcs presents a modern and user-friendy design that aligns with the latest industry trends. We have upgraded our COI Tracking solutions to better meet the evolving needs of businesses. Our team of experts has worked tirelessly to enhance the functionality and user experience of our software. With the new bcs, you can expect a seamless and intuitive platform that simplifies your COI Tracking processes and boosts efficiency.
What is Changing?
bcs has decided to update its logo and revamp its look in order to better represent who we are as a company. Our new logo uses modern colors, fonts and shapes that reflect our friendly, fun, and approachable culture. The new logo also features a bolder, brighter palette that reflects our commitment to innovation and progressiveness.
We believe that this change will help us better communicate our values and establish a stronger connection with our customers.

Why are we Rebranding?
We strive to provide exceptional customer service and be at the forefront of industry trends. As such, it was essential for us to update our visual identity in order to ensure that it accurately represented who we are as a business. We wanted to make sure that when people interact with us or see our logo they immediately understand what we stand for—which is why we have chosen bolder colors and more modern fonts for our rebranding efforts.
What does this mean for you?
This rebranding effort marks the start of an exciting new chapter for BCS—one in which we continue to serve you as best as possible by utilizing cutting-edge technology, providing top-notch customer service, and staying ahead of industry trends. We hope that this visual transformation will allow us to stand out from the competition and deliver even more value to all of our customers going forward.

The Importance of COI Tracking in Today's Business Landscape
In today's fast-paced and highly regulated business landscape, COI (Certificate of Insurance) Tracking plays a crucial role in managing risks and ensuring compliance. COIs show that a business or individual has valid insurance coverage, protecting against potential liabilities.
Without effective COI Tracking, businesses face significant risks, including potential legal disputes, financial losses, and damage to their reputation. Inaccurate or outdated COIs can expose businesses to liabilities that may not be covered by insurance. Therefore, it is essential to have a robust COI Tracking system in place.
bcs understands the importance of accurate and up-to-date COI Tracking. Our solutions are designed to simplify the process and provide businesses with peace of mind. With bcs, you can effortlessly track and manage COIs, ensuring that your business is always protected and compliant.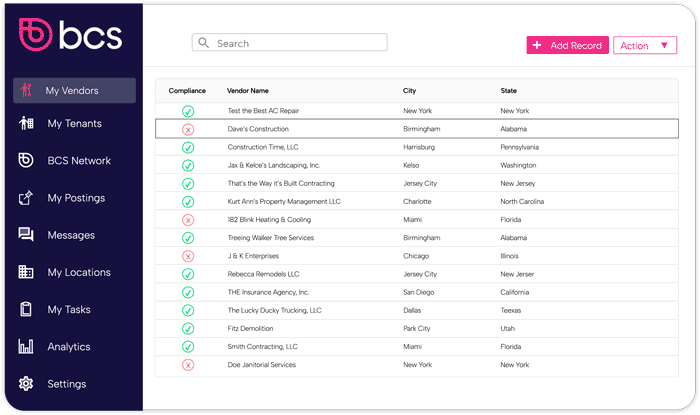 By investing in reliable COI Tracking solutions like bcs, businesses can mitigate risks, streamline operations and vendor onboarding, and focus on their core activities. Stay ahead of the competition and safeguard your business with bcs's enhanced COI Tracking solutions.
Common Challenges in COI Tracking and How
bcs

Addresses Them

COI Tracking can be a complex and time-consuming task, especially for businesses dealing with tens, hundreds, or even thousands of vendors, contractors, and suppliers. Some common challenges in COI Tracking include manual data entry, corrective action to get the COI compliant, tracking expiring COIs, verifying the authenticity of certificates, and maintaining an organized record.

bcs recognizes these challenges and has developed solutions to address them effectively. Our advanced software automates the COI Tracking process, eliminating the need for manual data entry and reducing errors. With automated notifications and renewal reminders, bcs ensures that you never miss an expiring COI, minimizing the chances of coverage gaps.

bcs integrates with trusted enterprise databases to give you even easier access to all compliance data. This saves time and effort, giving you confidence in the validity of the COIs in your system.

Furthermore, bcs provides a centralized platform for storing and organizing COIs. You can easily access and retrieve certificates whenever needed, simplifying audits and compliance checks. Our intuitive interface and user-friendly design make COI Tracking hassle-free and efficient.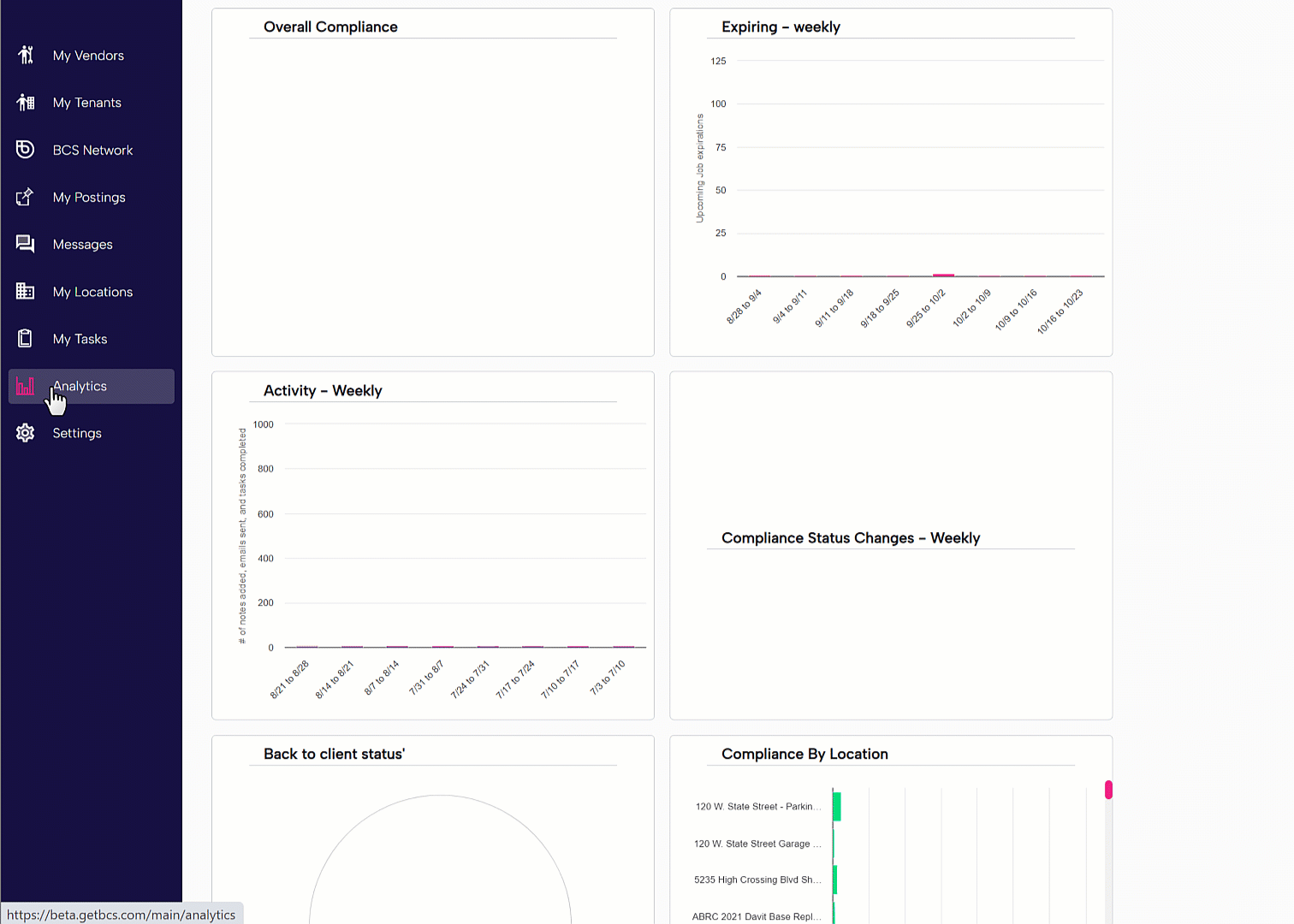 Say goodbye to the challenges of manual COI Tracking. With bcs's comprehensive solutions, you can overcome these obstacles and ensure accurate and streamlined COI management.
The Key Features and Benefits of
bcs

's Updated COI Tracking Solutions

bcs's updated COI Tracking solutions come with a range of key features and benefits that empower businesses to effectively manage their insurance compliance. Here are some highlights of our enhanced offerings:

- Automated COI Tracking: Our COI data extractor scans uploaded COI's instantly extracting the necessary data and updating the related records with this new information. This makes reading and reviewing a COI lightyears faster and it eliminated most of the need for manual data entry.

- Expiration Notifications: bcs sends automated notifications and reminders for expiring COIs snd upcoming renewal requests, ensuring that you stay on top of renewals and prevent coverage gaps.

- Integrations : bcs integrates with many of your favorite enterprise software companies for an easier user experience all around

- Centralized Storage and Easy Access: bcs provides a centralized platform for storing and organizing COIs, making it easy to access and retrieve certificates whenever needed. Say goodbye to the hassle of searching through piles of paperwork or digging through multiple systems.

- Streamlined Audits and Compliance Checks: Our intuitive interface and organized record-keeping simplify audits and compliance checks.

- Enhanced Reporting and Analytics: bcs offers advanced reporting and analytics features, providing valuable insights into your COI Tracking processes. Identify trends, track performance, and make data-driven decisions to optimize your risk management strategies.

These key features and benefits of bcs's updated COI Tracking solutions empower businesses to streamline their insurance compliance processes, reduce risks, and save valuable time and resources.
bcs

Empowers Businesses to Streamline COI Tracking Processes

bcs's company rebranding represents a significant milestone in our journey towards empowering businesses to streamline their COI Tracking processes. With our fresh, new look and enhanced solutions, we are committed to revolutionizing the way businesses manage their insurance compliance.
Subscribe Now
Learn from the pros about risk-mitigation, document tracking, and more, with expert articles from BCS.