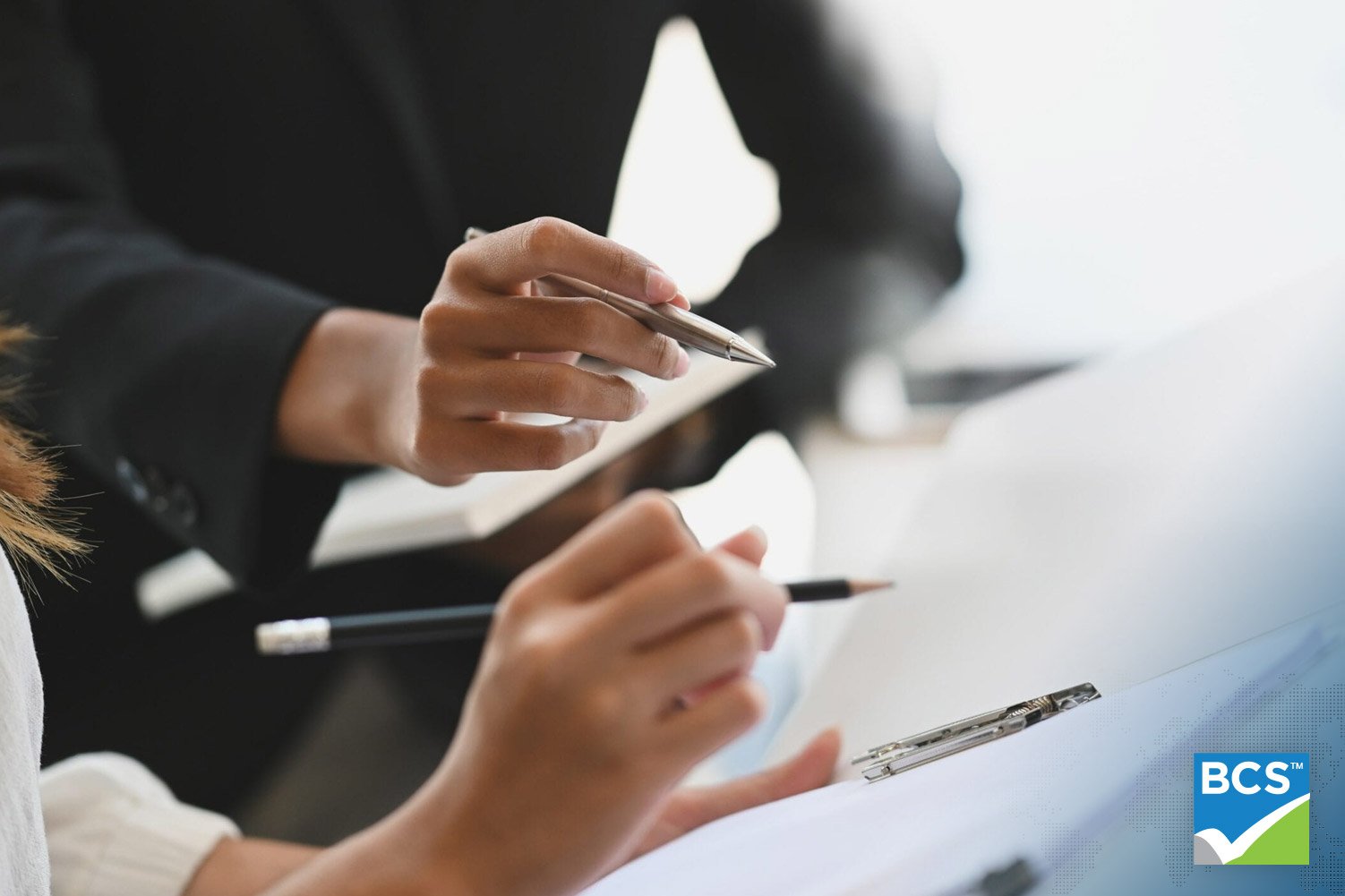 What Is a Certificate of Liability Insurance?
When conducting business dealings, one of the most important things you can do to ensure your contractor is vetted and insured is to clarify they have an active insurance policy in place.
However, policies tend to be comprehensive—and your average person, therefore, might not be walking around carrying theirs.
Instead, parties should have a certificate of liability insurance, which synthesizes the main aspects of the policy in a concise, standardized document.
This certificate is not only convenient when contracting third parties, but is essential in proving insured status, mitigating liabilities, and protecting your business from the inevitability of third-party risks.
To help understand the basics of these documents, this explainer provides an overview of certificates of liability insurance, when you might need them, and why they're important.
What Is a Certificate of Liability Insurance?
A certificate of liability insurance document proves your business has an active insurance policy in place.
In contrast with lengthy insurance policies, certificates of liability insurance contain the abridged, pertinent details of the policy such as coverage limits, named and additional insureds, effective and expiration dates, and insurance company.
Once you activate an insurance policy, you can acquire the certificate—also referred to as a COI, proof of insurance, or ACORD 25 form—online, or by contacting your insurance provider.
This concise, standardized document is a convenient alternative informing other clients, companies, landlords, and professionals that you are covered against various liabilities, and therefore, less of a risk to partner with.
What Does Liability Insurance Cover?
Commercial general liability (CGL) insurance protects your business in the event of bodily harm, property damage, advertising and personal injuries, and other claims of non-professional negligence.
Bodily Injury: Includes forms of bodily harm such as sickness, disease, injury, or death.
Property Damage: As defined by educational resource the International Risk Management Institute (IRMI), this refers to "physical injury to tangible property including resulting loss of use and loss of use of tangible property that has not been physically injured."
Advertising or Personal Injury: This encompasses claims causing non-physical harm, such as slander; libel; invasion of privacy; copyright infringement; false arrest, detention, or imprisonment; wrongful eviction; malicious prosecution; and misappropriation of advertising ideas.
Medical Payments: This coverage ensures expenses associated with physical injury or death are paid toward the afflicted party.
Why Might I Need a Certificate of Liability Insurance?
A number of professional situations might warrant a certificate of liability insurance, namely, dealings with potential landlords, vendors, and professional licenses.
Landlords: COIs help ensure potential landlords you will be able to cover the costs of any claims during your rental period.
Vendors: To help minimize risks from both parties, businesses and vendors should each have certificates of liability insurance on hand to prove they have sufficient policy coverage for the scope of a project.
While COIs are essential in all these specific situations, our rule of thumb is simple:
If you are a business, you should always have a certificate of liability insurance handy.
Why Are Certificates of Liability Insurance Important?
Certificates of liability insurance are essential in any industry that utilizes contracted work, as they prove insurance status, provide convenient access, mitigate liability, and protect you in the event of an accident.
1. Prove Insurance Status
With coverage limits, insureds, effective and expiration dates, and other policy essentials at your fingertips, proving your insurance status is fast and simple.
This enables you to build better business connections with the knowledge that all parties are insured.
2. Convenient Access
Digestible, concise documentation is a welcome alternative to the typical dense format of an insurance policy.
Today's COI tracking software makes document access, correction, and storage as easy and painless as ever.
3. Mitigates Liability
By being insured and knowing your contracted third parties are, as well, you're setting yourself up for effective loss transfer and coverage in the case of an insured event.
Overall, this proactivity substantially mitigates liability and risks that are inherent in third-party dealings.
4. Protect Yourself When Contracting Vendors
Partnering with third parties is an essential and risky component of any project. By ensuring all parties have legitimate, compliant COIs, you can protect yourself and your business from absorbing unwanted liability and risks associated with third-party hires.
Better yet, vetting vendors before entering into contract empowers you to hire the right people in the first place—perhaps, the best form of risk mitigation.
Tracking Certificates of Liability Insurance & Other Essentials
To ensure your projects run optimally from start to finish, it is crucial businesses ensure contracted vendors are not only hitting deadlines and budgets, but maintaining compliant paperwork.
Some of the most important are COIs and commercial general liability insurance policies.
However, due to this documentation's complexity and the sheer volume of vendors, it can be overwhelming to keep everything organized and easily accessible.
Luckily, cloud-based software demystifies these complex processes by enabling businesses to seamlessly store, track, and correct documents with a few clicks.
Automated COI flagging and correction are a welcome alternative to manual processes, which cost organizations not only precious time, but money, as well.
All within one streamlined platform, businesses can compare pre-qualified applications, hire vendors, onboard them, and store and track documents.
With these crucial processes at their fingertips, it has never been easier to optimize vendor management, mitigate risks, and build safer business connections.
bcs is a leading vendor management solution with full- and self-service tracking options that ensure COIs and liability insurance policies remain compliant. To streamline your business operations with a robust tracking solution, schedule a demo or contact us today.
Subscribe Now
Learn from the pros about risk-mitigation, document tracking, and more, with expert articles from bcs.