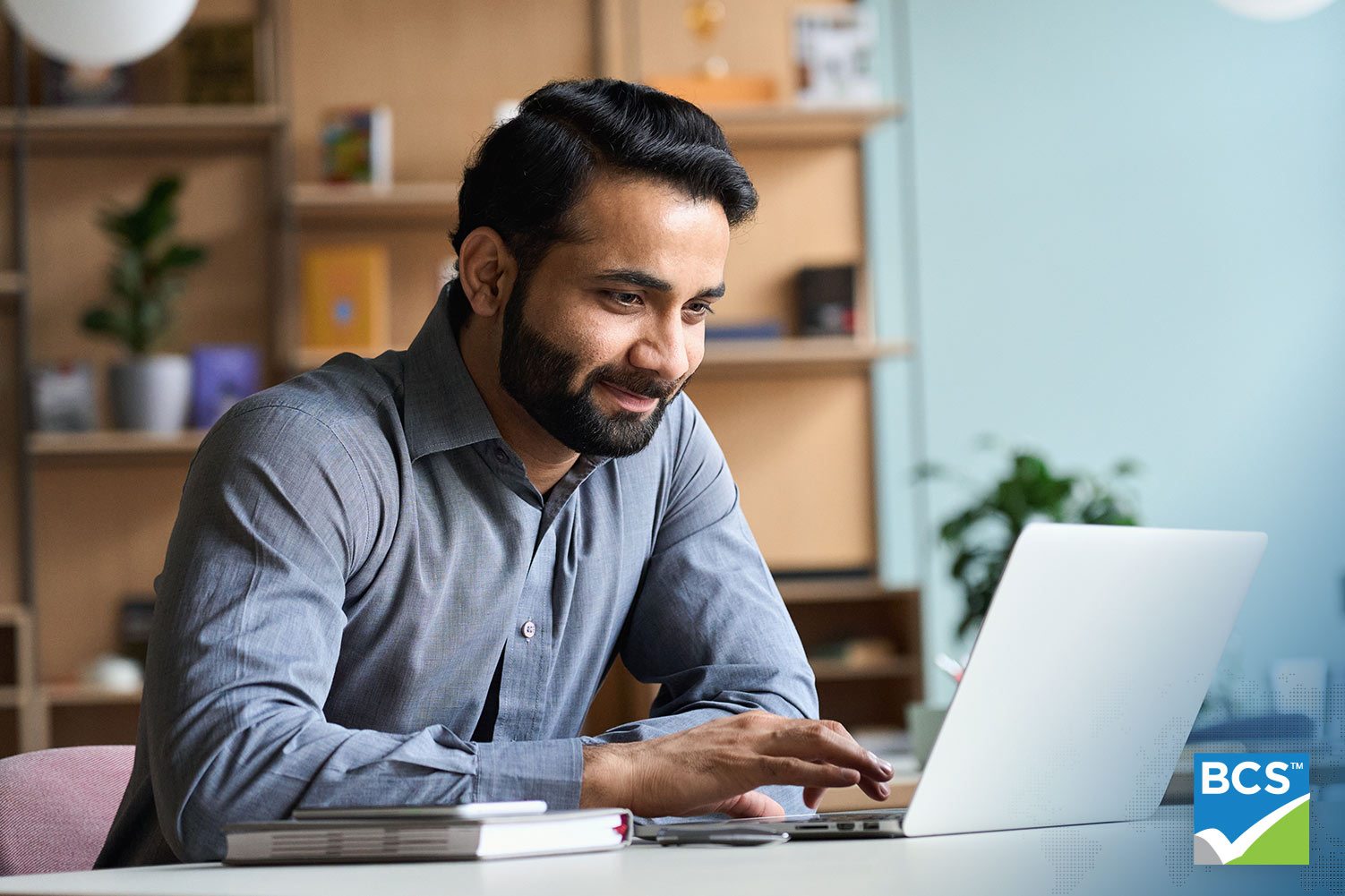 Best Practices for Third-Party Risk Management
The more third parties you work with, the more challenging it can be to ensure compliance and mitigate risks.
Coupled with the unique risk posture of each vendor, it can sometimes feel impossible to effectively manage various projects while keeping hiccups to a minimum.
Of course, that's assuming you have yet to incorporate cutting-edge vendor management technologies, which largely makes those headaches related to vendor hiring and tracking a thing of the past.
Cloud-based software helps your business seamlessly onboard vendors, store documentation in a secure server, and immediately flag deficiencies for an easy return to compliance. It's that easy! Gone are the days of fruitlessly contacting vendors for corrections or poring over documents or spreadsheets.
State-of-the-art solutions combined with corresponding industry best practices take the hurdles out of vendor management so you can focus on running your business and building better, safer connections.
Best Practices for Third-Party Risk Management
Here are some recommended best practices for third-party risk management that help vendor processes run smoothly.
1. Invest in a Cloud-Based Vendor Management Software
Running your business using antiquated insurance tracking methods actually costs your business more than it saves. That's why adding cloud-based vendor management software should be the first thing on your list if you're looking to make your organization more efficient and easier to manage.
An analysis from the Phoenix Business Journal reads that antiquated third-party management processes tend to be more costly, as expenses related to potential compliance fines, productivity, data loss, and remediation cumulatively add up.
Today's vendor management technology is seamlessly integrated—facilitating onboarding, automated requests for proposal (RFP) broadcasting, in-app communication tools, document storage and tracking, instant compliant correction, and so much more.
All within one streamlined hub, you can easily communicate with vendors, correct real-time deficiencies, and easily access important files—providing unprecedented levels of visibility and ultimately saving you valuable time, money, productivity, and peace of mind.
2. Screen & Hire the Right Vendors From the Start
Online reviews dictate many of the financial decisions we make on any given day. That's true whether you're an average consumer or a business owner. Should you dine at that new restaurant that recently opened? You'll likely consult with the experiences of others before giving it a try.
Someone who has been there before and tried certain dishes feels like a more trustworthy source than the restaurant's own advertisements.
When selecting third-party contractors, the process is remarkably similar.
Building on our first best practice, today's leading software solutions feature automated RFP broadcasting tools that enable you to compare potential vendors from a pre-qualified pool. This mitigates the inherent risks of hiring a third party without enough background information.
By hiring from pre-qualified applicants—and effectively, hiring the right people from the start—you mitigate risks of vendor non-compliance, negligence, and other costly liabilities that reflect poorly on your organization by association.
3. Keep an Updated Vendor List
When keeping track of myriad vendor information, it is also best practice to house-clean your vendor list as you go. Before we get to the next step, it's important what a vendor list actually is.
Vendor lists collect, organize, and manage third-party information by determining active vendors, analyzing documentation, monitoring accounts payable balances, conducting stakeholder assessments, and removing or adding vendors as needed.
This information is crucial, letting you know about a particular vendor's financial standing, contract status, possible negligence, and other costly liabilities.
Centralizing and updating such important data is key to maintaining full visibility over all relevant processes and mitigating non-compliance.
4. Invest in Streamlined Document Storage & Tracking
I'm sure we're seeing a pattern here: To realize the benefits of streamlining document storage and tracking, you'll need the proper cloud-based solution.
We've all been in that scenario in which we overlook a deficiency in an expiring certificate of insurance (COI), or when a critical document is lost under a mountain of spreadsheets and miscellaneous papers.
These oversights are typical in any manual tracking process.
Not only do we spend countless hours tracking down vendors or documents, but it's also a sizable risk to have outstanding non-compliant paperwork.
Luckily, cloud-based solutions significantly mitigate these risks.
By ditching your file cabinet—or the aforementioned mountain of paperwork—for a secure software server, you can easily store and access pertinent documents, chat with vendors, automatically flag deficiencies, and facilitate real-time correction and risk mitigation.
This convenient solution gives you back those precious hours you typically lose over the course of a day, often spent on the phone with vendors, hunting for documents, or searching file folders for expiring COIs.
5. Keep Open Lines of Communication
Cultivating trust is a pivotal piece of any successful business relationship.
With several vendors and vast amounts of documentation, how do we nurture this?
Communication is key—yes, we know how simple that sounds.
However, not all software solutions are created equal. While some function purely as a document database, others contain easy in-app messaging for fast, simple, and painless vendor communication.
These integrated tools enable instant messaging so you can connect with third parties, troubleshoot hurdles, and correct compliance with a few button clicks.
By setting a firm foundation of trust and respect through streamlined messaging, diligent contract communication, and other healthy interpersonal practices, you not only safeguard a particular project, but build better, more trusting business connections for the future.
How Can bcs help?
When empowering your business with each of these best practices, a common thread running through each is the need for cutting-edge software that enables smart vendor selection, maintenance, tracking, and communication.
Among the cloud-based solutions on the market, bcs boasts unparalleled ease, organization, and streamlined capabilities—allowing you to seamlessly hire and chat with vendors, correct compliance, and store and track documentation all in one place.
While every vendor connection poses both an inherent asset and risk, bcs empowers you to demystify the details of these relationships with modernized communication, tracking, and risk mitigation—safeguarding not only your project, but your time, money, and peace of mind.
---
bcs is the preeminent COI management solution on the market. Our full- and self-service solutions help build better business connections and mitigate risks through streamlined tracking, in-app onboarding, automated request for proposal (RFP) broadcasting, and so much more.
To learn more, schedule a demo or contact us today.
Subscribe Now
Learn from the pros about risk-mitigation, document tracking, and more, with expert articles from bcs.