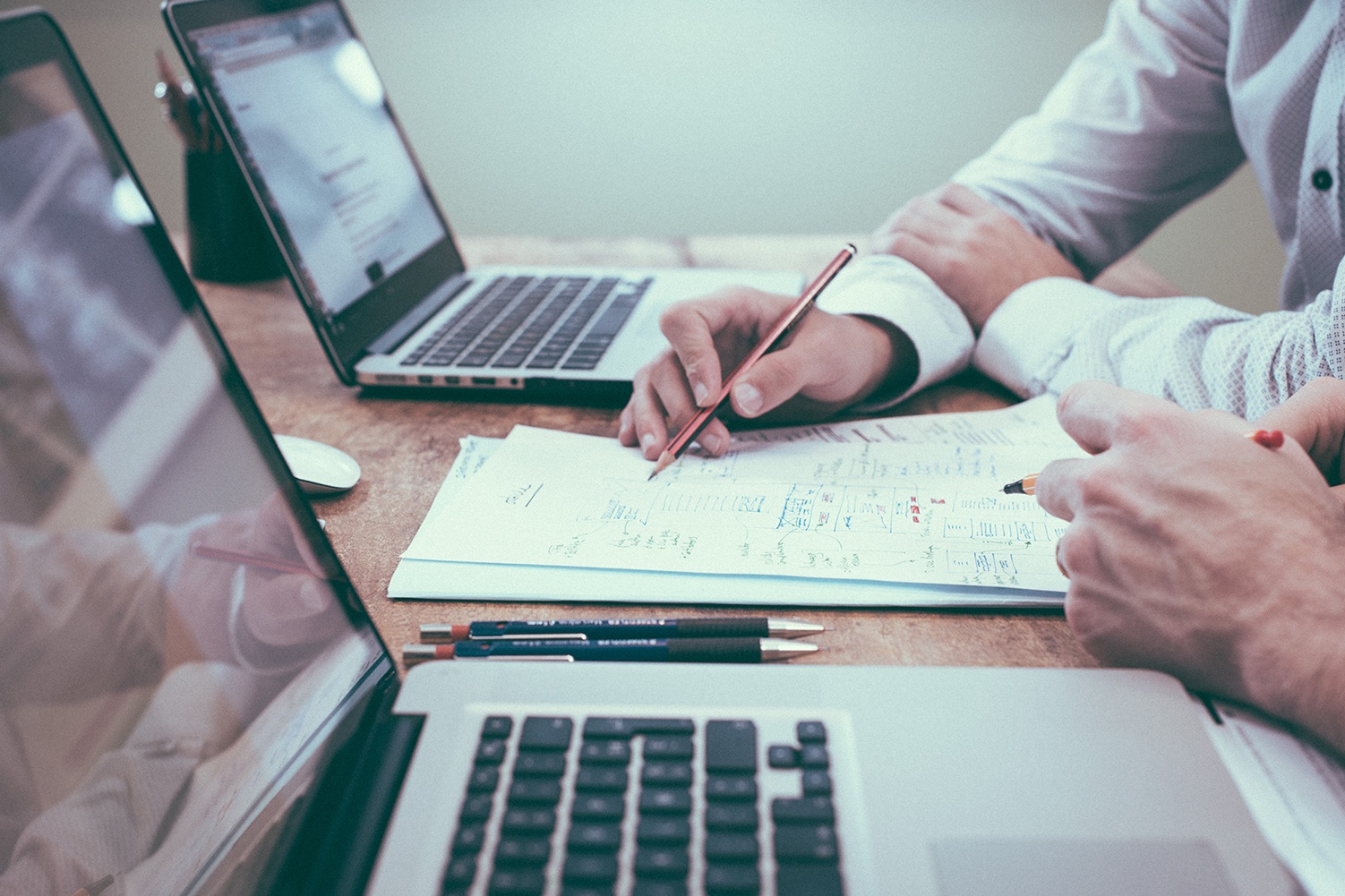 Limit Your Liability with Full-Service Certificate of Insurance Tracking
Risk managers typically request several documents from each third-party subcontractor, vendor, and/or agent their company works with. These may include certificates of insurance (COI), special licenses, and any other evidence necessary to prove they're insured and wholly compliant.
This explainer covers the critically important certificate of insurance, including how to handle it and why.
Risk management professionals must spot potential issues that could threaten the well-being of their companies. This includes security, reputation, workers' safety, and cash flow.
What Is a Certificate of Insurance (COI)?
To ensure vendor compliance and subsequently limit their own liability, risk management teams collect what are called certificates of insurance (COIs). These serve as proof that an insurance policy has been issued, but without the bulk of the policy itself. It's a snapshot of the policy, listing the following details:
Issuing Insurance Company
Policyholder's Name
Policy Effective Date
Type of Coverage
Policy Limits
Deductibles
To cultivate a thorough understanding of what a COI is, perhaps it would be more effective to detail what it is not:
A COI is NOT an insurance policy. It merely serves as proof that an insurance policy exists.
COIs cannot:
Modify Coverages
Alter the Terms of the Insurance Contract
To that end, most COIs should include language such as:
"Issued as a matter of information only, and confers no rights upon the certificate holder. This certificate does not affirmatively or negatively amend, extend, or alter the coverage afforded by policies."

Types of COI
The purchase of any kind of insurance policy should prompt the issuance of a certificate of insurance. COIs may vary slightly depending on the type of insurance, but they serve the same purpose, regardless. Thus, we'll limit this discussion to the main players that risk managers of major corporations deal with: liability insurance and workers' compensation insurance.
Certificate of Liability Insurance
Liability insurance provides coverage for third-party claims of damage or harm. A certificate of liability insurance might be requested if:
A business owner is leasing a building or space. This protects the landlord from liability if someone is injured at the business owner's establishment.
Contractors or vendors are performing work at a client's location. This protects the client organization against property damage or injury caused by the vendor.
Certificate of Workers' Compensation Insurance
Especially within construction projects, general contractors may outsource certain tasks to third-party vendors or subcontractors. To protect against liabilities if a vendor or subcontractor injures themselves on the job, the general contractor or project management company should acquire certificates of workers' compensation insurance.
More Carriers, More Problems
Vendors might use different carriers for different types of insurance (i.e. one for general liability, another for workers' comp), and each policy likely has a different expiration date. Additionally, each vendor may have to go through two or three policy submissions before meeting specific compliance requirements.
For large organizations with upward of 100 vendors—hotel chains such as Hilton, for example—this could mean tracking more than 500 COIs every year. The effort required to track and correct this volume of documents could amount to several weeks of work for your team—time that can be allocated elsewhere if you outsource certificate of insurance tracking to a more efficient system.
Don't Become Another COI Horror Story
A quick Google search demonstrates just how easily fraudulent COIs can be crafted. It's a simple document, and templates are readily available to anyone with internet access. Unfortunately for businesses, any losses resulting from a claim built around a faulty COI may fall on them.
This means that collecting COIs is only the first of several steps in ensuring compliance; it's the first line of defense, insurance-wise. To guarantee loss transfer, it is imperative to exercise due diligence in reviewing full insurance contracts as well as collecting and tracking COIs.
This is why bcs offers different levels of solutions to cater to your specific needs. The bcs self-service solution provides you with the proper and efficient tools necessary to effectively store and track COIs while the full-service solution takes its job a few steps further with a unique, three-fold compliance solution that melds cutting-edge COI tracking software — the bcs app — and exceptional human services from a distinguished team of experienced risk management specialists.
Step 1. Collect
bcs collects and securely stores certificates of insurance and other relevant documents and data using our proprietary, web-based software, InsurComply. Our clients and their vendors, tenants, borrowers, and/or agents can submit documents and data 24/7 using a variety of methods.
Step 2. Correct
Using a client's contract terms and account instructions as a guide, our dedicated human resources team identifies and corrects deficiencies in COIs and other documents and data.
Step 3. Protect
bcs protects its clients by ensuring third parties agree and comply with contract terms and conditions. This is easily identified in our detailed, accurate, and customized reports.
Protect Yourself From These Potential Vendor Claims
Bodily Injury
Examples of claims alleging bodily injury include:
"I contracted food poisoning from your concessions."
"I broke a tooth from biting down on a hard object in my food."
"I was injured when a display booth collapsed."
"I slipped and fell due to an inadequately secured electrical cord."
"My small child choked on a team spirit item after leaving a sporting event."
An intoxicated patron was involved in a car accident after being sold more alcoholic beverages than they should have been allowed.
Property Damage
Claims alleging property damage are based upon instances where harm is inflicted upon someone's property as a result of:
Another person's negligence
Willful destruction of that person's property
An act of nature
Personal (Character) Injury
Examples of claims alleging personal injury include:
The wrongful arrest of a patron by a security officer
A security officer accused of false imprisonment for holding an accused shoplifter
A vendor sues another vendor for slander
Collecting and tracking proofs of insurance is always integral for any company looking to hire third-party vendors and subcontractors. However, the popularity of the so-called "shared" and "gig" economies supports rampant third-party outsourcing, making diligent certificate of insurance tracking more pertinent than ever before.
---
COI Tracking & So Much More
bcs prides itself on providing the perfect solution for your company's specific needs. Whether it is our self-service or full-service solution, we can offer you the perfect balance between technical support and human resources for third-party liability risk mitigation.
The bcs app features our proprietary software, InsurComply, which helps the team collect, review, screen, store, and verify third-party insurance documentation to verify contractual compliance.
Contact us to learn more about what bcs can do for your business.
Subscribe Now
Learn from the pros about risk-mitigation, document tracking, and more, with expert articles from bcs.