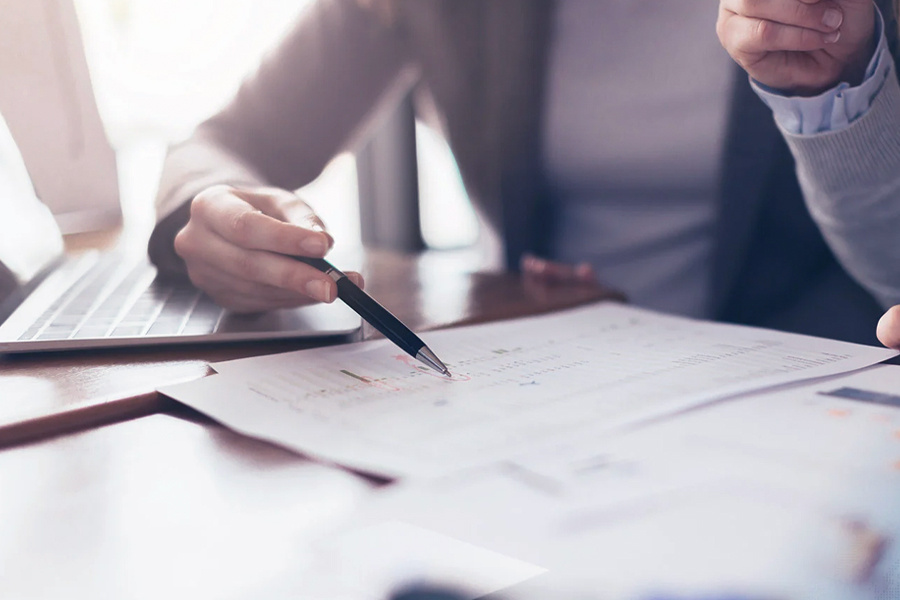 What Is ACORD & What Does It Have To Do With Insurance?
When entering into new business partnerships, verifying that each party has an active insurance policy can help mitigate liabilities and protect your organization in the event of an incident. Rather than compare lengthy insurance documents, there is another more convenient way vendors prove insured status: a certificate of insurance (COI).
These are a condensed version of everything you need to know about an insurance policy. Up until 1970, each insurer had its own forms to reflect policy information, but thanks to the global non-profit ACORD, the COI forms many businesses and insurers utilize today are a far more standardized alternative.
In this helpful explainer, we'll discuss the basics of ACORD, what it has to do with insurance, why you need COIs, and how you can get them.
What Is ACORD?
ACORD (Association for Cooperative Operations Research and Development) is an internationally recognized non-profit developed to create standardized certificates of insurance forms.
Prior to its founding in 1970, each insurance company utilized its own forms and certificates to reflect policy details—making it somewhat confusing for brokers and insureds to access needed information.
ACORD has released several forms that, while not required for insurers to utilize, have become an industry standard to reflect pertinent policy information within an abridged document.
What Is an ACORD Certificate of Insurance?
Insurance policies are often lengthy documents containing all information concerning a given policy. For convenience and ease of use, the certificate of insurance (COI) is a shortened form containing all the pertinent information regarding an insurance policy, such as:
Policyholder's Name
Policy Effective & Expiration Dates
Type of Coverage
Policy Limits
Policy Carrier
By including all the relevant information regarding a policy in a handy form, businesses can easily validate insurance status and build safer partnerships.
Types of ACORD Certificates of Insurance
Part of the reason why ACORD's standardized COIs have stood the test of time is not only because of their streamlined design, but because they account for a variety of policies.
There are hundreds of ACORD COI varieties, all categorized by number and purpose.
For example, in commercial insurance, some of the most popular include:
Certificate of Property Insurance (ACORD 24)
Certificate of Liability Insurance (ACORD 25)
Evidence of Property (ACORD 27)
Evidence of Commercial Property Insurance (ACORD 28)
Additional Remarks (ACORD 101)
Why Do I Need a Certificate of Insurance?
Active insurance policies are essential for any compliant business partnership. Verifying COIs with vendors not only ensures compliance, but appropriately transfers liability in the event of an incident.
Here are a few key reasons why all parties in a business partnership need COIs.
1. Verifies Insurance Status
By including all the pertinent details of a policy, COIs make it easy to verify insurance status with vendors.
2. Provides Convenient Access
COIs are a welcome alternative to a lengthy insurance policy, enabling you to expedite your business dealings without sacrificing safety.
3. Mitigates Liability
By ensuring each organization is properly insured, you mitigate liabilities and risks of non-compliance from expired, inactive, or deficient policies. If there is an incident, you set yourself up for appropriate loss transfer to that party's insurer.
4. Protects Your Business in Partnerships
Verifying your vendors' COIs from the start helps ensure you are partnering with vetted businesses. Working with third parties poses inherent risks for organizations, but such due diligence protects your company.
How Can I Get a COI?
COIs are fairly easy to obtain. Insurers typically send them to insureds for free, when requested.
That said, if a vendor is avoiding providing their COI, there is a chance they are uninsured or there might be other associated risks.
After you've received a COI, it is also important to ensure it is valid and there is no evidence of forgery.
While there are numerous aspects to consider when it comes to COIs, they come with important benefits, such as ensuring your business partners with legitimate vendors, mitigating risks, and keeping projects running smoothly.
How bcs helps
As you partner with more vendors, keeping track of COIs can feel like a full-time job.
bcs simplifies every piece of the COI collection, tracking, and correction process—easily enabling you to communicate with vendors, automatically correct deficiencies, and safely store documentation.
With automated tools that instantly highlight problem areas for an easy return to compliance, bcs saves you time and money so you can focus on running your business.
bcs is a leading vendor management solution providing full- and self-service COI tracking options for nearly every aspect of your third-party processes—from onboarding to instant compliance correction. To learn more about how to optimize your COI collection and tracking processes today, contact us or schedule a demo.
Subscribe Now
Learn from the pros about risk-mitigation, document tracking, and more, with expert articles from bcs.